The Benefits of Professional Drain Cleaning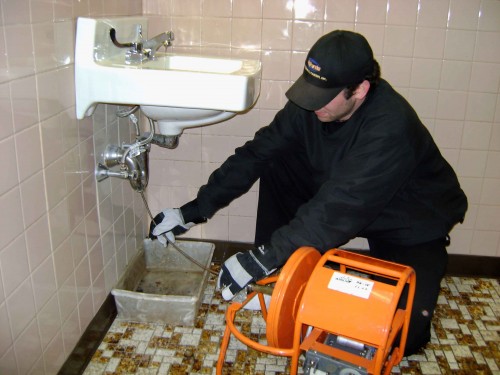 There are plenty of clogs that homeowners can fix with just a few jabs of the plunger, but persistent or difficult blockages could be a sign of a more serious problem. If you frequently struggle with an overflowing toilet or slow-draining tub, then you may need a professional plumber to clear out your system with specialized drain cleaning service.
As a local business in the Inglewood area, Inglewood Pronto Plumbers has been serving clients in the community for many years. We look forward to the opportunity to meet and serve our neighbors, and our clients can always rely on us to deliver great results for an affordable price. Even if you are an experienced do-it-yourself expert, our drain cleaning solutions can increase the longevity and efficiency of your entire system.
Innovative and Powerful Solutions to Common Problems
While drain clogs are a relatively simple problem, they can be very difficult to fix without the proper tools. As professional plumbers, our technicians are equipped with mobile detection equipment, hydro-jets and other tools that are perfect for identifying and removing obstructions in any part of your plumbing system. Even years of sediment and mineral scale are no match for us!
Get Drain Cleaning Services from Expert Plumbers Any Time
We take every job seriously, no matter how big or small it is. As your go-to plumbing contractor for drain cleaning services in Inglewood, we are here to help you any time you need assistance. Our plumbers will do everything they can do deliver results that are reliable and cost-effective, so you don't have to worry about anything.
If you are currently facing an urgent need for assistance and don't want to wait, no problem! You can contact us 24/7 to schedule an emergency appointment. Our technician will be at your home as soon as possible to help you overcome sudden plumbing problems.